Woozworld mixes a virtual world with social networking like mechanics and has been online since 2009. Despite being online for more than a decade Woozworld has retained an audience of players in the tween to teenager demographic by continually attracting the next generation of social gamers to its website and more recently the mobile apps. The social networking features has also allowed the game to retain some older fans who leverage the social network to stay in touch with friends made through the Woozworld service.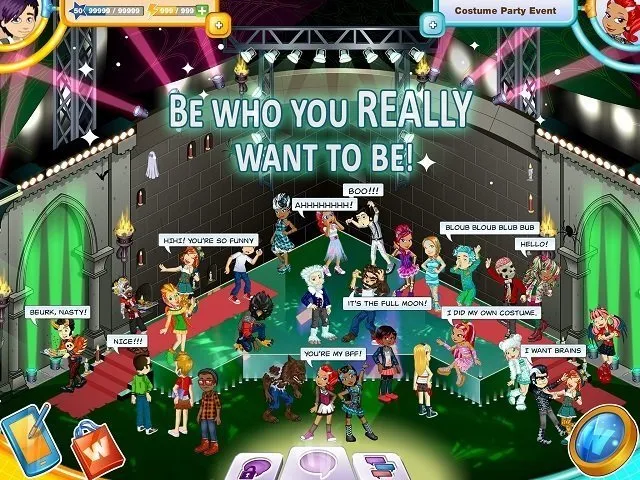 Labelling itself as a fashion and fame MMO much of the Woozworld experience is centred around customising your avatar with unique items and showing these off to other players within the community. This avatar, known as a Woozen can be created within only a few seconds, giving Woozworld the unofficial title of fastest sign-up and avatar creation process of any social based MMO. While blazing fast at getting you into the Woozworld universe players still have the option to heavily customise their character during the creation process if they wish although the bulk of options come further down the track once accustomed to the game world.
The gameplay loop of Woozworld is similar to other games in this regard with players customising their avatar, decorating their own home, exploring the various hub based locations of Woozworld, meeting up with friends, hosting in game parties, competing in various mini games or claiming fame in the various official contests.
Given Woozworld was released in the later stages of the social MMO boom it took the best parts of these features from other games and refined them to create a more polished experience with a unique Woozworld flair to them. Ultimately the result is a highly polished, interactive, fun and most importantly safe experience that can be enjoyed by all ages within their browser or on their mobile (iOS/Android) devices.
Another feature found commonly in the genre that Woozworld adopts is the freemium model with players given the option to upgrade their accounts to a paid subscription. Unlocking increased currency earning potential, exclusive areas, a weekly allowance and other convenience based perks the Woozworld subscription is an attractive option. That being said Woozworld as a free player is surprisingly generous and you won't feel like you are heavily missing out given the playerbase is predominately free to play users.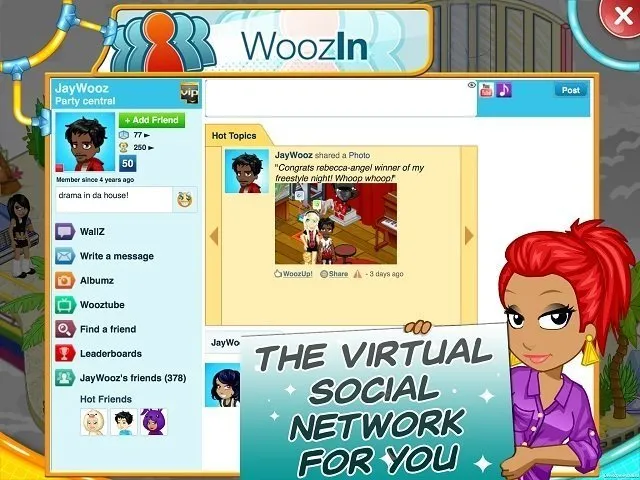 For fans of virtual world experiences in the tween to teenager demographic Woozworld is a solid option, particularly for those that prefer the human based avatar experience over the likes of playing as an animal (such as Club Penguin or Bin Weevils).
Summary:
Highly polished virtual world which has been online for over a decade and continues to hold a solid community.
Plenty of activities, games and places to explore alone or with friends.
Large user base which has remained consistent over time ensures there is always new people to meet.
Fashion and fame focused gameplay with emphasis on collecting exotic and unique fashions to show off to others.
Easy to create avatar that still offers a healthy amount of customisation to give you a unique look.
Links:
Videos:
Review Platform: Browser